Matthew 6:26 (NIV) "Look at the birds of the air; they do not sow or reap or store away in barns, and yet your heavenly Father feeds them. Are you not much more valuable than they?"
So somebody is looking out for you. How do I know? Because the above verse tells us that God does exactly that. I watched a man turn the water on today because he thought a little bird needed a drink. Instead the little fathered friend took a bath. While taking his bath the man noticed the little guy had a broken wing.

Life can be tough. We get hurt. The battle is real. But there is a God in Heaven that cares about our plight in life. He sent His Word to heal us. Every word of the Lord speaks to us. All we need to do is open up our eyes to the world around us and we will see Him at work.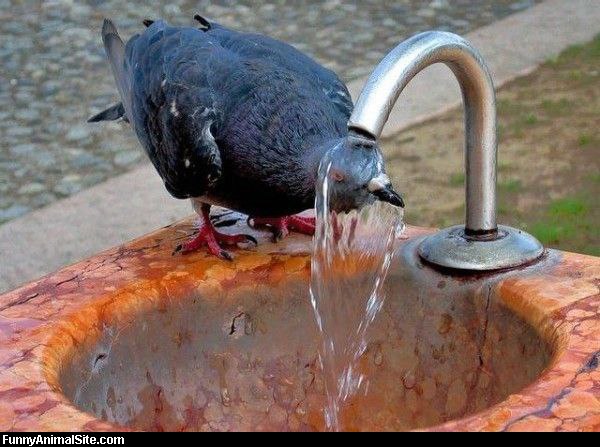 How about you today. How's that wing of yours? God's got His eye on you. It's going to be okay.