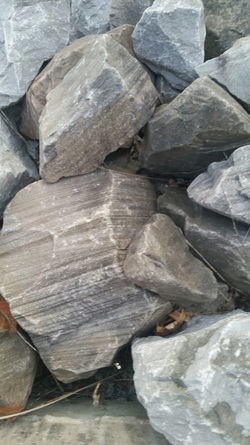 Walking by faith is anything but a stroll in the park. When we get saved we think and perhaps people have told us that all our troubles are over. We now have a father in heaven who will handle all of our problems for us. Then when problems come our way we are perplexed and perhaps even dumbfounded that we have found ourselves in circumstances worst than before we were saved. You mean that has happened to you pastor? Yes, many times over I have found myself in situations and circumstances that I truly believed God was supposed to handle for me. Then I happened upon this verse:

James 1:2-4 (NKJV) "2 My brethren, count it all joy when you fall into various trials, 3 knowing that the testing of your faith produces patience. 4 But let patience have its perfect work, that you may be perfect and complete, lacking nothing."


The above verse says we are to count it all joy "when" we fall into various trials "knowing" that the testing of our faith produces patience and we are to let that have its way. Emphasis is mine on the way this scripture reads. I believe what God is telling us is He wants us to be mature and whole enough that when we go through things we will be able to have a confidence that says, "Ah, this isn't so bad. After all I been through I am confident everything is going to be alright." Now I realize that is not how it feels--but that is the truth of the matter. God wants us to take what we've been through as practice for what lies ahead in our future. He wants us to stack up all the rocks we've stumbled over and upon and build a wall over the obstacles and hard times to the victory and good times.

There is nothing too hard for our God. It is His desire that we become over comers in all circumstances. We are to take whatever the devil means for our harm and allow God to work it for our good. In the power of Jesus Christ we can do this. We are not alone. We are not left to our own devices. We have been bought with a price and it is no longer I that live but Christ that lives in me. When we realize that the greater one lives and moves and has His being inside of us we experience the victory even before we obtain it in the natural. We see it before we conceive it, which is having the eye of faith.

Begin today to exercise your spiritual muscles stepping over what use to trip you up. Begin to put those stones into a formation, a foundation you can build on. Embracing what comes your way knowing that you are more than an over comer. You are a child of the Most High God and He cares for you and there is nothing that is impossible. Your steps are ordered so even if you stumble that was ordered to and He will see you through. Be encouraged it is not over until God says it is over.