I am so excited this month one of our pastors is doing a series on Wednesday nights on the names of God. I never weary of the subject. It seems as though every time someone needed something in the Old Testament God would reveal Himself with a new name. Services are in our Youth Building Wednesday night at 7 PM beginning on February 1, 2017.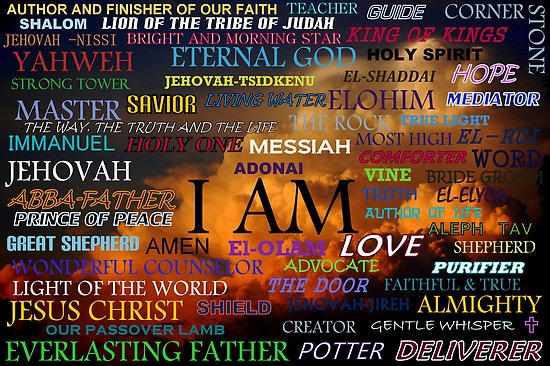 This is from https://www.lwf.org/names-of-god DR. ROGERS

Abba~Father
Have you ever thought about God as a daddy? Galatians 4:6 says, "And because ye are sons, God hath sent forth the Spirit of his Son into your hearts, crying, Abba, Father." Abba is the Aramaic word meaning Daddy, Father. It's a term of warm affection, intimacy, and respect for one's father. Now, to some that may sound like an irreverent way to address God, but Jesus called God, "Our Father," in Matthew 6:9 and He gave us that same right. In America, children call their fathers, Daddy. But in the Middle East, they say Abba. Jesus says that we can call the great God of the Universe, Abba Father. Daddy Father.

Related Scripture: Mark 14:36; Romans 8:15; Galatians 4:6

Related Scripture: Deuteronomy 10:17; Psalm 2:4, 8:1, 97:5, 136:3; Isaiah 1:24, 6:1; Romans 10:9
I adored my earthly father and think of him probably every day. He celebrated me and the smile on his face told me he loved me without saying a word. He never tired of my presence. He thought of me often and would purchase little gifts for me and even bought me the white convertible I drive in the Summer. I was his daughter and he was my Daddy. So it's not hard for me to see Daddy God as a good father. I am one of the lucky ones. Some of you reading this may have never even met your father. Perhaps he died or was an absentee Dad. Whatever the case it is never too late to get to know Father God and let Him love you as no one else could ever love you.

Following this series I will begin a New Series on Sunday February 5, 2017 at 10AM at Lakeview Resort in Morgantown, WV 26505 title "Love has Actions". It is a great month at Restoration Church International. I personally invite you to join us Wednesdays and Sundays.

God is love and He loves you and I. When someone loves someone they will do anything for them. When we love someone we think about them throughout the day. When we are in love we consider the other person in all of our decisions, purchases, commitments and actions. We can become hurt, disappointed or filled with joy and anticipation depending on how the relationship is going.

February has long been referred to as Love Month. I pray that you will take time to consider those you love and those that love you. Need help? Come see us this month we have something for everyone.