Amazing day yesterday as we all scrambled to see what many had never seen before. The last one that I should have remembered would have been in 1979. I had been married for two years. You would have thought I'd have remembered the Eclipse. I don't. Today it was a big deal.

It began several days ago when the buzz was all about getting the right eye protection. Then it built as no one could find them as everyone was bought out. Then Pinterest was showing a DIY (Do it yourself) for all of us my age and older. Then the fear of going blind and cereal boxes were the the talk. Today I was told that we all could have watched it by standing in front of our cars and watching the reflection on our automobile windshields. You read it right. Why didn't someone tell me that earlier?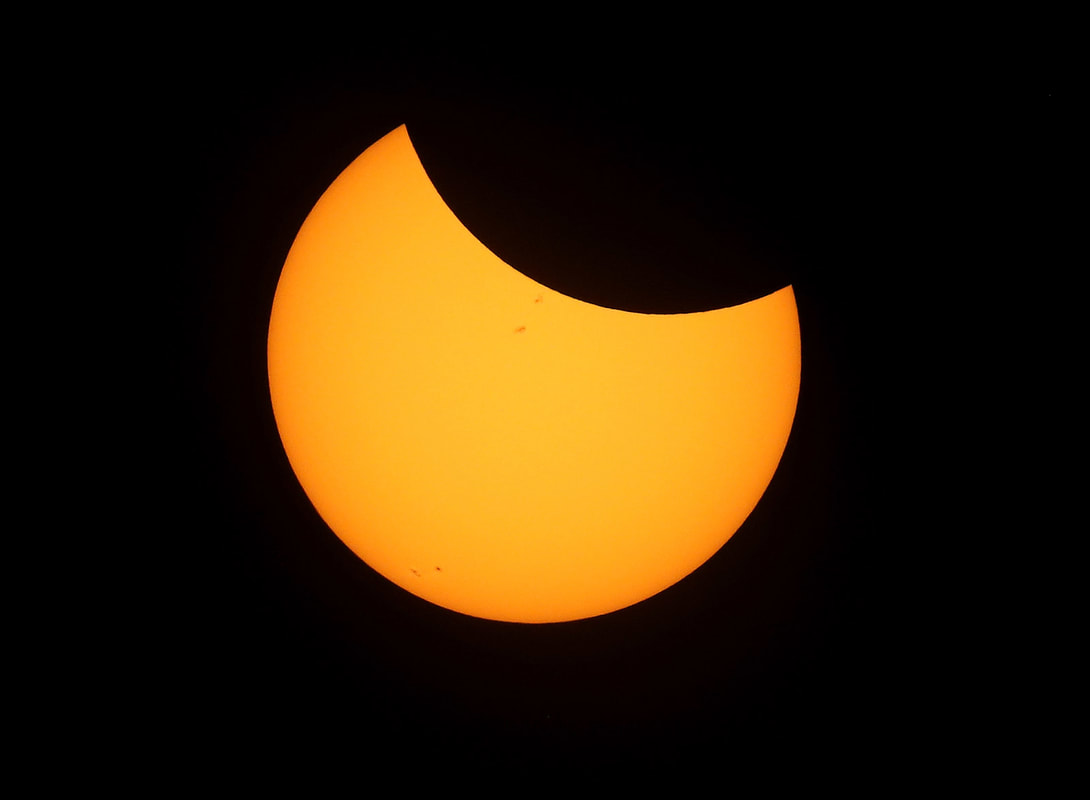 So back to Walmart. I am standing in line and the check out clerks are taking turns going outside, and looking at the eclipse. They were all sharing their glasses they had purchased weeks earlier. So when one of the clerks came in I asked if they had any left for sale. She said, "No, but your welcome to borrow mine." Really? Wow! I thought to myself this employee is a real asset to Walmart. I wish I could tell them about her. The next thing I knew is another clerk said, "I'll go with you and we can take pictures. Really? Yep, and it all happened at my local Walmart. Check out the photo at the bottom of the Blog.

Personally, I thought it looked like PacMan. I was thinking that is probably where the inventor got the idea for the game. Really. Look at the pictures in succession and tell me it doesn't bring back the ole PacMan days. As I was thinking about all this, and seeing everyone help one another get an "eyes view" of perhaps a once in a lifetime event, I thought about God. I know, I usually do. But, hear me out. He created the heavens and the earth, and He knew all this before time, and yet the Heavens still speak--"things are always changing even if we can't see it, or it hurts us to look at it." Think about that for a moment.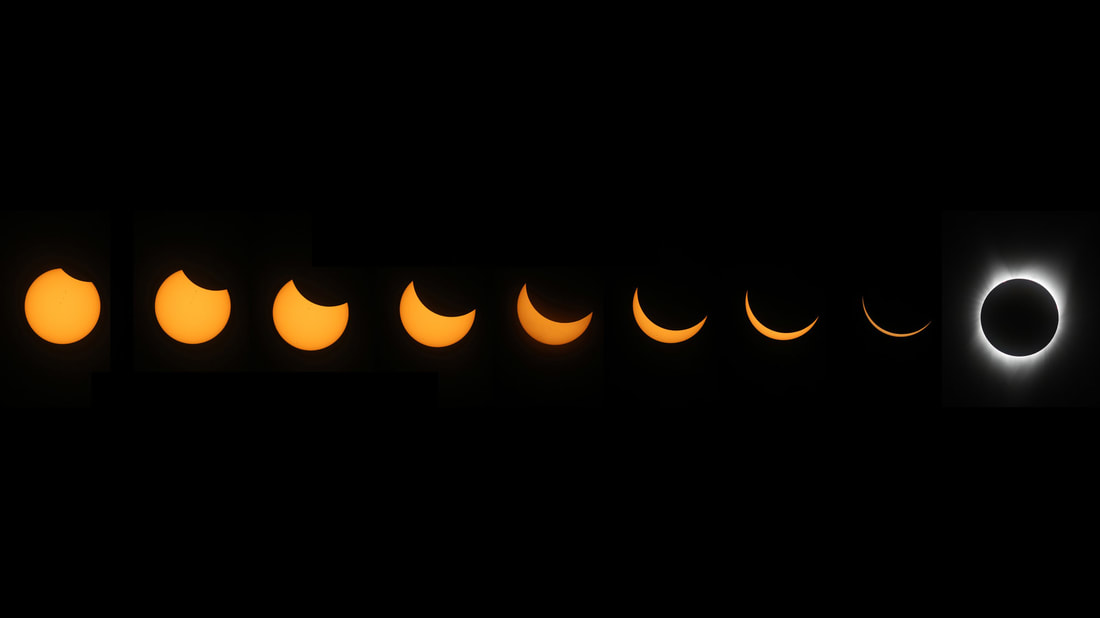 What are you and I not seeing that is changing before our very eyes? Culture? Climate? Our spirituality? Our intimacy with God? I realize life takes us through different stages and phases, and sometimes life is a whirlwind...but we should always be falling more in love with God and hungering for more of His presence. I want all He has to offer. I want to follow after Him in all the stages of life I find myself in. What about you? Did you find yourself more concerned about an eclipse that the creator of the eclipse? Do we make as big of a deal looking for Him as we do looking for a sign in the sky?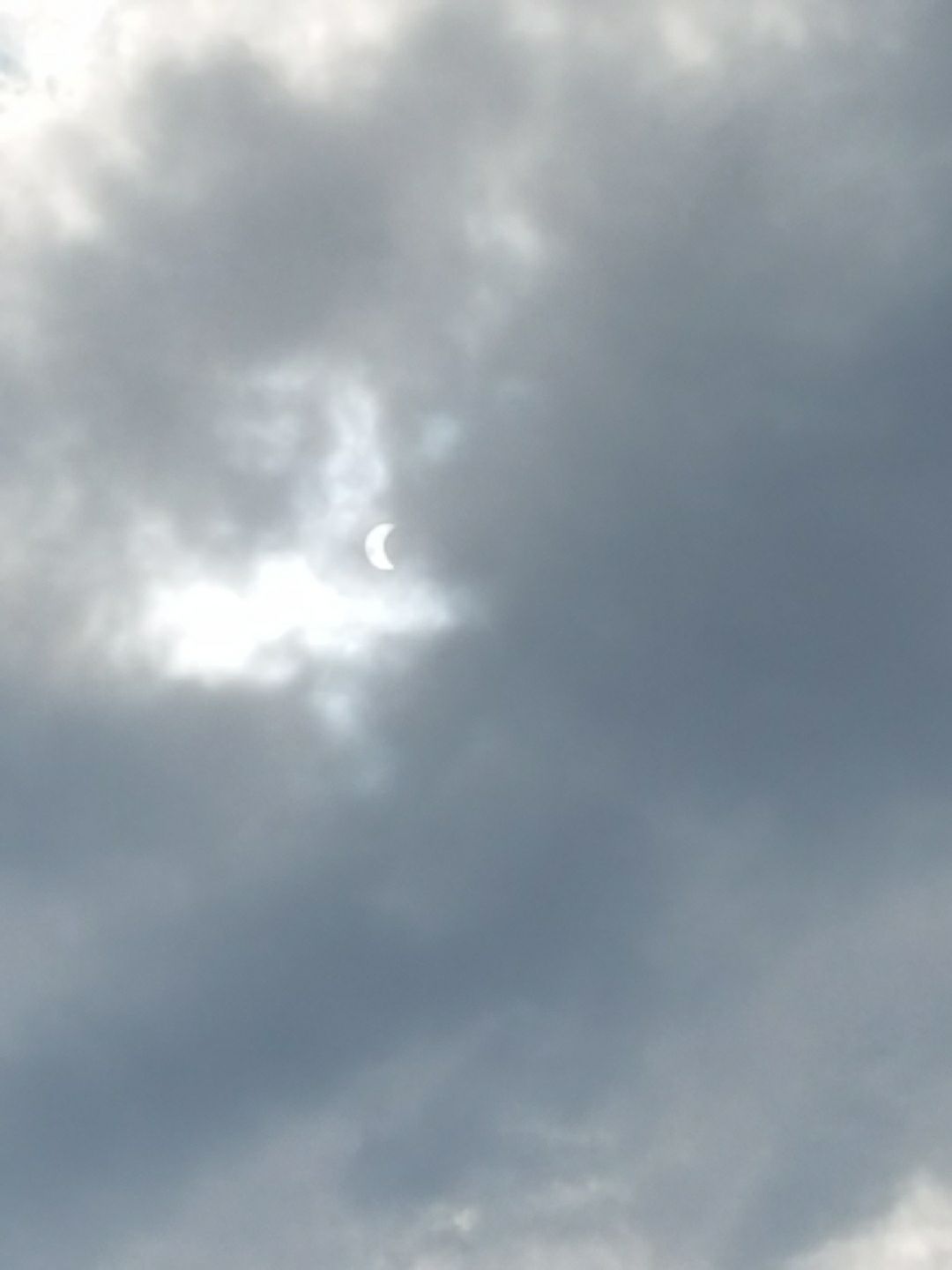 I had a great experience today. I got to see something that to my knowledge, I had never seen before. It was awesome. I loved talking to my daughter about the students experiences, and to hear the excitement for them in her voice. But, it made me long for a time when we will all be talking about Christ, and looking for Him to show up like we looked for the eclipse.